Welcome to the Orange R, the RHS newspaper! We report on school events and news, as well as things going on in our community and the whole world. This year, we are working to make our paper more accessible to students, staff, and families by updating our website and social media. We are also in communication with Leadership, so follow our social media to stay up-to-date on school happenings. We hope to expand our audience and increase our readership with the updates and changes that are coming very soon!
Sarah Sternbeck
My name is Sarah, I'm a first year of Orange R. I'm a Junior, and my hobby is writing and drawing.
Katie Roady
I joined Orange R just this year and write articles. I enjoy writing about current events and the effect...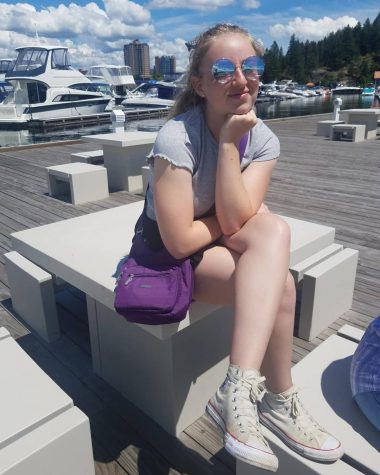 Sophie Cohan
Feature Section Editor
I'm Sophie, one of the editors of the Orange R this year. I love writing, and this is my second year...
Camryn Acord
Hey, I'm Camryn. I am one of the editors for features. This is my first year writing for the Orange...
MaryCate
Section Reporter
I enjoy writing and was a part of the Fremont General newspaper. I have been involved in Journalism for...
Kaia Deaton
Hi, my name is Kaia and Im a first year student on the Orange R staff. Some of my hobbies include running,...