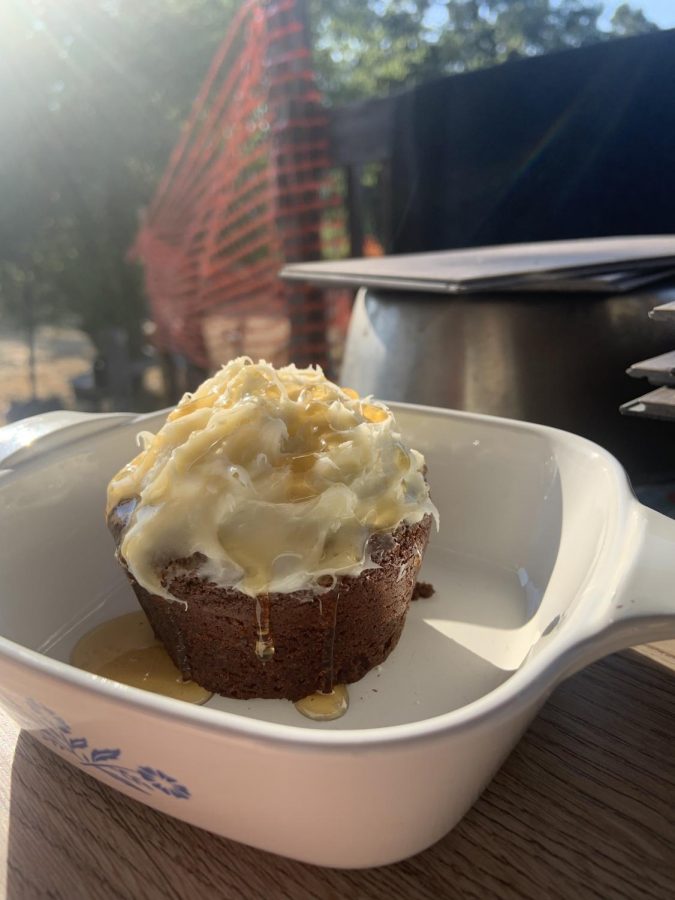 Food blog and recipes by Elle Hadwen: Honey chocolate cupcakes
This weekend I made honey chocolate cupcakes with a basic cream cheese frosting. Now I know what you're thinking: "Honey? In chocolate?" And my response to that is, YES! Honey is a natural sugar that not only tastes great, it's packed with antioxidants. Honey was often used as an antibacterial substance, and it's also great for dry skin.
Anyways, back to why I made this recipe. I wanted to make something that was sweet but not packed with granulated sugar, so when I stumbled upon this recipe, I just knew that I had to try it. I had made this recipe before, but I hadn't started my blog yet. The cupcakes themselves are naturally sweet on their own, but you can add frosting to them. A basic cream cheese frosting will counteract the sweetness of the cupcakes, I have not tried them with a buttercream frosting just because it would be super sweet.
Ingredients:
¼ cup butter
¾ cups honey
1 egg
⅓ cup milk
½ tsp vanilla extract
1 cup flour
3 tbsp unsweetened cocoa powder
¾ tsp baking soda
¼ tsp salt
Instructions:
preheat oven to 350 degrees
With an electric mixer (or handheld) whip the butter until it gets lighter in color. Slowly add honey and mix until it's nice and creamy. Add the egg, milk and vanilla. Stir until mixed.
Add the rest of the dry ingredients into a separate bowl, mix until combined. Add the honey mixture slowly, do not add all at once because you will get lumps. If that happens just mix until smooth. Grease a cupcake pan and spoon the mixture in ( each one should be about ¾ of the way full ).
Bake for twenty minutes or until they pass the toothpick test.
Let cupcakes cool before frosting ( optional )
Note: If you do not know what the toothpick test is, it's just a way of checking if the cupcakes are done. You take a toothpick and poke the cupcake; if it comes out with batter on it, give it 2-3 minutes. If it comes out clean, take the cupcakes out of the oven and let cool.