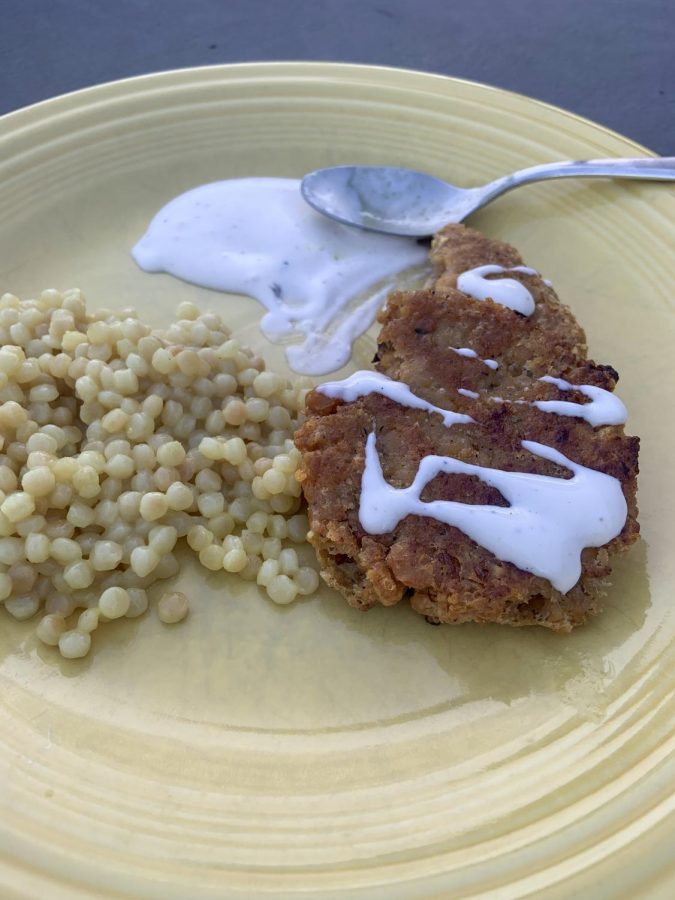 Elle's food blog and recipes: chickpea fritters
This recipe was suggested by Jailyn McCrosky. She wanted me to try the fritters, and they were super easy to make. The fritters themselves took maybe 30 minutes to make. The seasonings were so good, and the perfect amount of garlic. I paired it with couscous and ranch dressing.
Ingredients:
1 15 ounce canned chickpeas rinsed, drained
¼ cup flour of your choice
¼ cup grated parmesan or shredded
1 tbsp parsley ( optional )
1 tsp cumin
½ tsp garlic powder
¼ tsp salt
¼ tsp black pepper
2 tbsp water
2 tbsp olive oil
Ranch dressing
Instructions:
In a medium bowl, combine the chickpeas, all-purpose flour (or flour substitute), parmesan cheese, fresh herbs, cumin, garlic powder, salt and pepper. Add two tablespoons of water and use a fork or masher to combine the ingredients until they are well blended.
Divide the mixture into six equal parts and form into thin patties
In a large pan, heat the oil until hot. Then add the chickpea fritters and cook until well-browned and fully cooked through, about two to four minutes per side
Place on a plate lined with a paper towel to absorb any extra oil, and serve with any sauce of your choice.