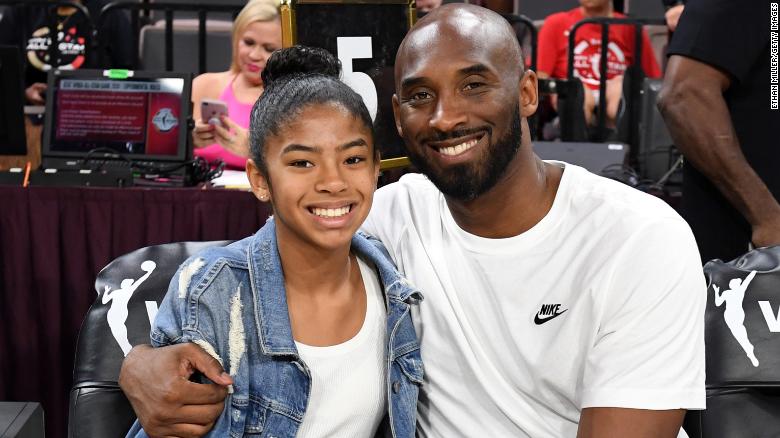 On the morning of January 26, basketball legend Kobe Bryant ,along with eight others, was killed in a helicopter crash in Calabasas, California. Bryants 13 year old daughter, Gianna, was also killed in the deadly crash. Bryant and all the other parents and players in the helicopter were on their way to Bryant's basketball gym, Mamba Academy, located in Thousand Oaks, California, where he coached his daughters basketball team. The other victims of the crash included, baseball coach John Altobelli, his wife Keri ,and their 13 year old daughter Alyssa; Sarah Chester and her 13 year old daughter Payton Chester; assistant coach Christina Mauser; and pilot Ara Zobayan. Bryant's daughter had two games scheduled for that day: one at noon and another at 2 p.m.. following the crash, all games at Bryant's "Mamba Academy," were cancelled.
The Silkorsky S76-B helicopter traveling with eight passengers and a pilot left the Santa Ana airport at 9:06 a.m. Bryant traveled by helicopters frequently and preferred them over cars as using helicopters cut down on the time spent waiting in heavy California traffic. The air conditions during the flight were very foggy during morning hours. At approximately 9:16 a.m., the helicopter began circling around the Glendale area waiting for further instruction following the orders of Burbank air traffic control that said to hold as another helicopter was landing nearby. The helicopter circled until approximately 9:28 a.m. before continuing on to their destination. At 9:40 a.m., the helicopter climbed about 2,300 feet to avoid a heavy cloud layer before taking a descending left turn. At 9:44 a.m., the helicopter was traveling over Calabasas California at 160 mph. Then, in less than one minute, the pilot rose 875 feet, then made a sharp left turn. It is around this time that the helicopter lost contact with air traffic control. At 9:45 a.m. the helicopter crashed into the side of a hill at 176 mph. Pieces of the wrecked helicopter were scattered around 500 to 600 feet around the original point of impact. The helicopter missed clearing the hill by 20 to 30 feet. At 9:47, first responders were called to the site. The helicopter had ignited a brush fire of about a quarter of an acre which made it difficult for first responders to access the helicopter. There was no black box on board and the helicopter was lacking a warning system that could have warned the pilot of the hills. The official cause of the crash is still under investigation. However, all bodies on board have been recovered and identified with all causes of death being officially ruled as blunt force trauma.  
Immediately following the crash, an outpouring of support and mourning for the lost basketball star and his daughter flooded social media. Countless fans, celebrities ,and friends of Bryant expressed their disbelief and the grief that they were feeling on social media and in interviews. Bryant's former basketball colleague and close friend Lebron James wrote in a post on Instagram, "I'm Not Ready but here I go", before expressing his sadness and vowing to carry on Bryants basketball legacy. He ended his post by saying, "Please give me the strength from the heavens above and watch over me! I got US here!" then closed it by expressing his love for Bryant. Bryant's widow Vanessa, also recently responded to the public through a long social media post thanking the millions of people that had shown them support and adding, "We are completely devastated by the sudden loss of my adoring husband, Kobe — the amazing father of our children; and my beautiful, sweet Gianna — a loving, thoughtful, and wonderful daughter, and amazing sister to Natalia, Bianka, and Capri." She has asked for privacy during this difficult time for her and her family. 
Kobe and Gianna Bryant are survived by Kobe's wife, Vanessa Bryant, and his 3 surviving daughters, Natalia Bryant (17 years), Bianka Bryant (3 years), and Capri Bryant (7 months).