Schools banning flags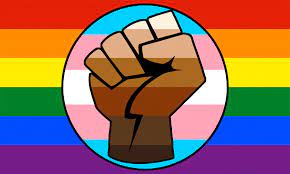 First published in the December issue of the print edition of the "Orange R."
For many students, school is the only place where they are able to freely express themselves, but this does not mean that schools are safe for students to openly be who they are. Because of this, it is important for teachers and staff to foster such things that allow students to embrace their identities regardless of whether it interferes with a staff member's personal beliefs.
The Newberg School District, for example, saw an influx of support from teachers and staff after the school board decided in a 4-3 vote to ban the use of political and quasi-political symbols in classrooms. Early in the 2021 school year, Director Brian Shannon originally drafted a measure to specifically ban Black Lives Matter and Pride flags. Upon conflict with the public, he altered the wording on the measure to include any flags or symbols in the classroom with the exception of the United States and Oregon State flags.
After the ban was enacted, staff members, along with Director Shannon, protested the ban and demanded that it be recalled. Several also supported the filing of a lawsuit that cited the ban as a blatant disregard of the Every Student Belongs rule, an act passed by the Oregon Department of Education to ensure students will not be discriminated against based on their identity or family background.
One notable teacher, Chelsea Shotts of Dundee Elementary School, faced a complaint made by Michael G. Gunn about a display in her classroom window, a heart on a rainbow background with the words "Be Known." Joe Morlock, the superintendent of the school district at the time, deemed it appropriate for school and commented how the words are the tagline of George Fox University, a private Christian institution. The school board decided in a 4-3 vote to table the motion until further notice. Following the complaint, Shotts filed a tort claim against the school district, citing violations of the First and Fourteenth amendments of the United States Constitution and violations of the Oregon Constitution.
This, however, is only one example of the support teachers have shown for their students. After the several distressing events that have occurred in the school district throughout the year, it is more apparent how much schools have a ways to go before becoming a safe place for all students.
Your donation will support the student journalists of Roseburg High School. Your contribution will allow us to purchase equipment and cover our annual website hosting costs.