Bond measure will boost student achievement
Introduction to the bond measure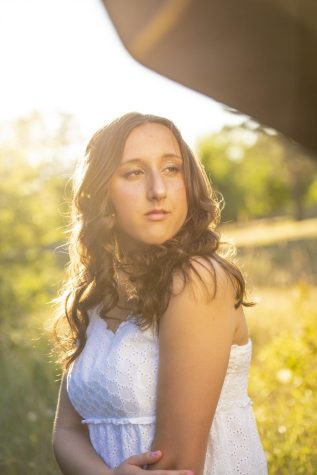 More stories from Jessica Florescu
Did you know that we have been given the opportunity to renovate and improve our Roseburg Public Schools? Recently, the school board met and unanimously voted to put a new bond measure on the May ballot. This bond would be worth 154 million dollars and would go towards building renovations throughout the elementary, middle, and high schools.
There are many improvements that need to be made to buildings across the district to make them more structurally sound and safe for students. Buildings will receive air filtration systems complete with heating and cooling for all types of weather. The schools will also be provided with new emergency generators in case of power outages and over 5.8 million dollars in matching funds to make needed improvements for earthquake safety. This bond could also help improve the quality of exercise and fitness at Roseburg schools by providing new playground equipment, new track replacements, and new synthetic turf.
A board of overseers will be created to monitor how the money is being spent to make sure it is being spent appropriately and in the best of interest of Roseburg's K-12 students. Additionally, one recent concern that has arisen is the issue of safety on school campuses. Many parents and students themselves would argue that school safety is a pressing issue in our county that needs to be addressed, especially considering the 2015 shooting at Umpqua Community College, along with the recent threats on the Roseburg High School campus that have been acknowledged by the school board and principal Jill Weber.
Currently, there are open entrances at the front of each public school in the Roseburg school district, but this new bond measure has the potential to change that. The bond has proposed safety protocols to have locked and controlled school entrances to better protect students from any potential threats that may lurk outside.
Some may wonder whether or not safety is a pressing issue in our small town of Roseburg, Oregon. The truth is that we live in a more dangerous county than we think. According to crimegrade.org, our zip code, which encompasses most of our town, is more dangerous than the average for other zip codes in the United States. The website gave our zip code an overall D plus rating of crime, and declared our zip code to be more dangerous than 85% of the rest of the United State's zip codes.
Although it may be hard to talk about the crime-related incidents that have affected our community, it is also important to use those incidents as a learning curve to improve our safety. These students will be our future teachers, doctors, and law enforcement; they are worth protecting as best as we can. Students deserve to feel safe on their own high school campus, but there are many students on campus who do not feel a sense of safety for one reason or another.
"
We need to start prioritizing the health and safety of the youth in our communities, and this bond has the potential to do just that.
— Jessica Florescu
There are some members of our community who may not want to increase their tax rates because they may not have a child currently attending one of our local schools. However, we must try to put ourselves in each others' shoes to better support one another, and imagine what it would feel like if we had our own children attending schools that may or may not be considered safe. We need to start prioritizing the health and safety of the youth in our communities, and this bond has the potential to do just that.
Overall, this bond could potentially improve the quality of learning and safety for each and every student in Roseburg. As a student with already higher than average anxiety, I am happy that schools are finally starting to prioritize are safety and realize how unsafe our schools actually are. For example, up until last year, my younger sister attended Melrose Elementary School. Honestly, I truly do think Melrose is a great learning environment. However, with an open breezeway and unlocked gates, the truth is that anyone can get to those children playing at recess.
For the longest time, I wondered what it would take for schools to take our safety seriously. I wondered how many lives we would have to lose in order to make our issue known. But now, all of that has the potential to change.
These are your children, grandchildren, cousins, neighbors, and friends, and they are worth protecting. I think that new playground equipment and synthetic turf is a great addition to our schools, but I think that if this bond didn't have a safety plan, it would be pointless in the long run. This money needs to go to keep children safe and healthy before it goes to the fun stuff, and I honestly think the budget for safety protocols should be increased to add even more safety measures in place. I think things like stronger glass that could be more bulletproof would benefit our schools tremendously.
As a student struggling to feel safe in my own school and learning environment, please consider offering a hand to help keep our schools safer one step at a time.
Your donation will support the student journalists of Roseburg High School. Your contribution will allow us to purchase equipment and cover our annual website hosting costs.